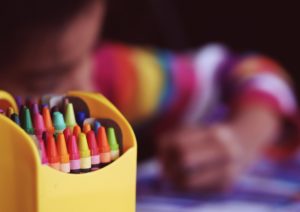 New regulations and increasing attention on green, non-toxic solutions have made integrated pest management (IPM) a growing priority for today's schools.
Our IPM program provides schools with one-of-a-kind value and effectiveness. We provide a combination of services, tools, and education to help your district reduce its use of pesticides and solve pest problems. And our time-tested, least-toxic approach is one you can be proud to report to parents.
We currently serve over 75 school districts in Michigan, and our program has been nationally recognized by leading organizations that promote safer, greener pest management solutions.
A Complete IPM Program
In addition to standard pest management services, our program includes:
Non-toxic head lice program for the classroom, including students and families. This includes a non-toxic head lice nit removal shampoo that is more safe and effective than traditional pesticide treatments.
Coverage for all wood-destroying insects. Other companies exclude wood-destroying insects, including termites, from their standard pest management service. But just one building affected by termites can cost up to $15,000 to be treated by these companies—in addition to costs already paid for standard pest management service!
Coverage for all stinging insects. Other companies cover only "the immediate perimeters of buildings" and limit the number of bee hives treated before charging more. These companies may charge an additional $275 per building for complete coverage of stinging insects.
Parent notification support. We understand, monitor, and educate about the legal requirements related to our industry and our customers. EnviroSafe manages all state-required parent notification for our districts, while other companies leave their customers to handle hundreds of notifications.
Green cleaning solutions. Each building in your district can receive up to two gallons of a non- toxic cleaner at no additional charge.
Commitment to Compliance
Our program is fully compliant with Public Act 451, Part 83, Regulation 637, and Public Act 24. Following an initial interior and exterior inspection, we provide a site-specific IPM plan for each building that is well-organized and easy to use.
Ongoing Pest Management Education
We assist staff in understanding the need for IPM and how EnviroSafe will work with them to solve pest problems using alternatives to pesticides. Our program begins with a comprehensive staff training session, and an IPM manual is provided for each building. Additionally, monthly communications about effective solutions for various pest problems help staff continue their education.
Routine Visits & Flexible Scheduling
We provide monthly visits with one of our state-certified technicians, as well as additional visits as needed and at no extra charge. We are happy to work with your schedule when a pest problem arises, minimizing the interruption of services to students, parents, and staff. In the event of emergency pest problems, we can respond with an on-site visit within 24 hours.
Least-toxic, Last-resort Philosophy
Pesticides do not have to be the first step in problem-solving. We use least-toxic pesticides when necessary and only as a last resort, and we never use restricted-use pesticides, aerosol formulations, or volatile synthetic pesticides such as organophosphates, carbamates and pyrethroids. Should pesticides requiring notification ever need to be applied, EnviroSafe will complete parent notification on your behalf and at no extra charge.
Recognized IPM Approach
Our program has been reviewed and approved by the State of Michigan, and the IPM Institute of North America has recognized us as a GreenShield Certified pest management provider. We were the first provider in the state with these distinctions and are one of only a handful of such providers in the United States. In 2009, we also received the International IPM Excellence Award at the International IPM Symposium.
Additional Consulting Services
Appraisal of turf, tree and landscape needs is provided to EnviroSafe clients at no extra charge. We also evaluate and design fertilizer programs.
Ready to discuss how we can serve your district?